Physical Education
Our School Vision
To create a school that enables all pupils (no matter what background or starting point) to achieve their full potential and promotes the school as a beacon within the community, where aspirations are achieved and dreams are a reality for all pupils, staff and families.
Our Physical Education Vision
To provide all children the opportunity to develop their fundamental movement skills and participate in physical activity. To gain an understanding of the importance of staying active and living a healthy lifestyle.
What does it mean to be physically active and demonstrate good sportsmanship?
A person who uses energy by participating in physical activity, whether it is recreational or competitive. Someone who demonstrates the following sports values: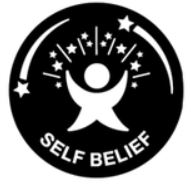 Our Physical Education curriculum
At St. Helen's Primary School, in our Early Years, we offer daily opportunities to develop the children's gross and fine motor skills. We use a variety of activities indoors and outdoors.
Physical Education is taught through a bespoke curriculum, which has non-negotiable skills for each year group, providing continuity and progression linked to the national curriculum.
Pupils progressively develop their fundamental movement skills from Early Years up to Year 6, which enables them to develop their aptitude in a range of sports. The curriculum includes progression in these movements to more complex movements as they get older and these skills can be applied in various skills and activities.
We also encourage games values of passion, self-belief, respect, honesty, determination and teamwork along with developing personal challenges.
Children are given the opportunity to swim during KS2.
Classes of knowledge in the physical education curriculum:
Declarative – Declarative knowledge is the 'know-what'. Declarative knowledge in PE is the factual knowledge concerning movement, rules, tactics, strategies, health and participation.
Procedural – Procedural knowledge can be viewed as the know-how to apply declarative facts. This might include applying the tactics to a practice situation or modified game. This knowledge in a PE setting is best put into practice through physical demonstration or physical participation.
The Three Pillars of Physical Education: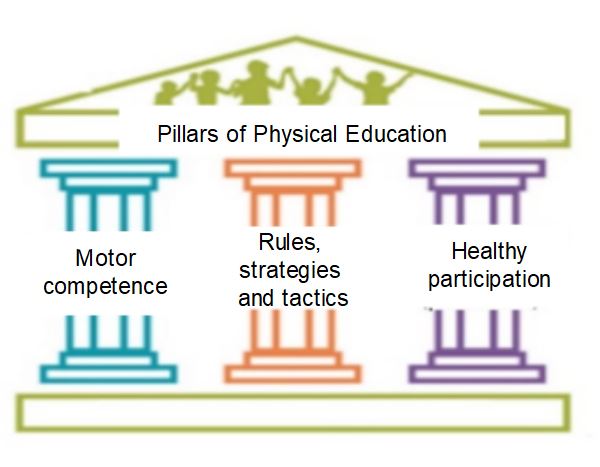 The Motor competence pillar: This is the person's ability to make a range of physical actions which include co-ordinating fine and gross motor skills. These are fundamental to participating in everyday activities.
The Rules, strategies and tactics pillar: Pupils need to be taught how to move intelligently as well as competently. Pupils need to be taught the rules, strategies and tactics involved with different types of activities Tactics are decisions people make about how, when and where to move,
The Healthy participation pillar: It is important for pupils to make connections between health and how it applies to physical activity. Making informed decisions in a physical activity in a healthy way.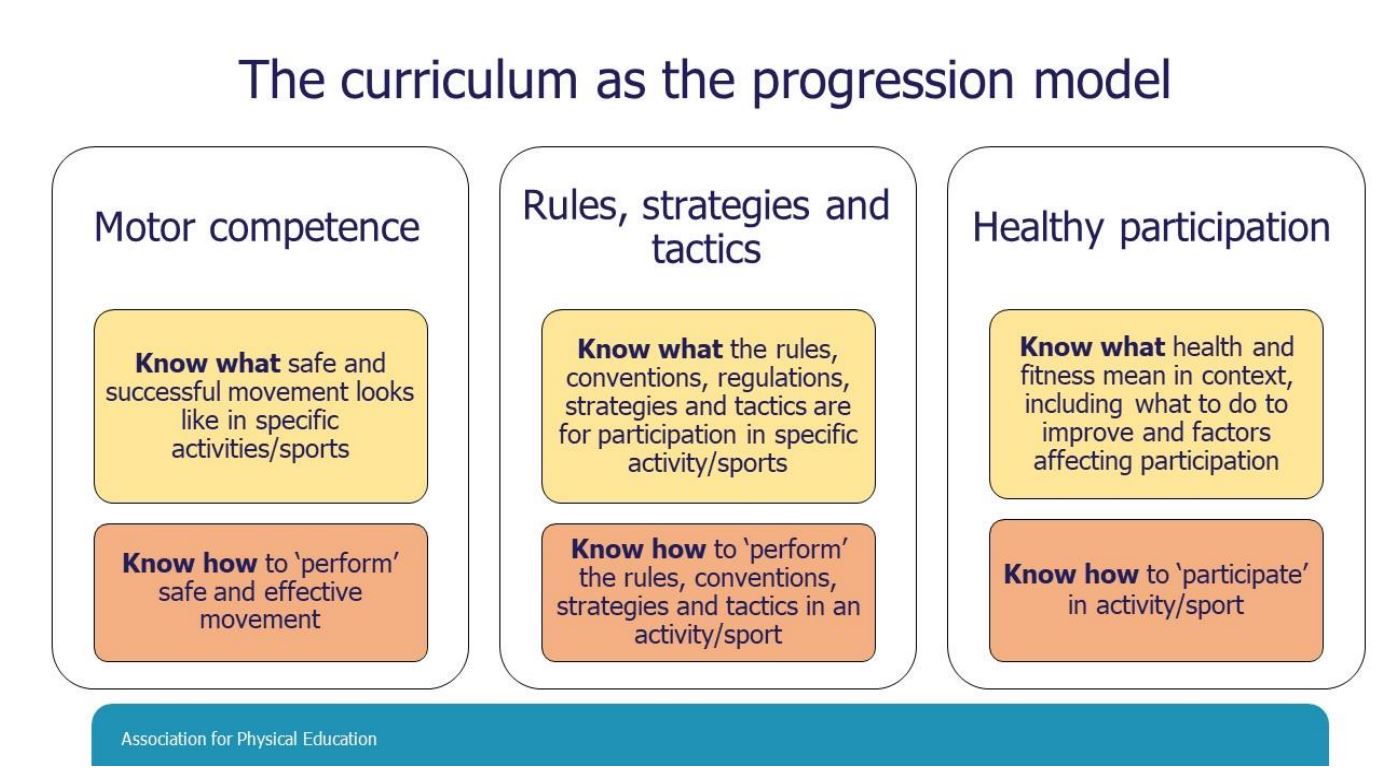 Extra-curricular: We offer a range of physical activities during break times and pupils can take part in a range of tournaments and sports festivals both within school (Intra-competitions) between year groups and with other schools (Inter-competitions). We also offer after school multi-skills clubs.
Intent
The intent of teaching Physical Education at St. Helen's is to give children the tools and understanding required to make a positive impact in their own physical health and well-being. We want all children to experience a wide variety of sports and physical skills. PE can challenge and promote self-esteem through the development of physical confidence and problem solving. It can teach children to cope with both success and failure in competitive, individual and team based physical activities. We also want to teach children how to cooperate and collaborate with others, as part of a team, understanding fairness and equity of play to embed life-long values.
Implementation
St. Helen's PE curriculum has been designed to be a bespoke curriculum for our pupils. We teach the National Curriculum, supported by a clear skills and knowledge progression. This ensures that skills and knowledge are built on year by year and sequenced appropriately to maximise learning for all children. Children gain experience of a variety of fundamental skills. Including a focus on agility, balance and co-ordination. Children take part in individual skills, group skills and team games. It is structured to provide a range of sports experiences which every child participates to develop their fundamental movement skills and learning through specific focussed activities and through individual and team competitions. Children with additional needs are provided with appropriate support to enable them to take part and gain confidence in skills, understanding and motivation. During KS2 children will have a series of structured swimming sessions. We provide opportunities for all children to engage in extra-curricular activities during and after school, in addition to competitive sporting events. This is an inclusive approach which endeavours to encourage not only physical development but also well-being.
Impact
At St Helen's, we help motivate children to participate in a variety of sports through quality teaching that is engaging and fun. The children develop their fundamental movement skills in order to apply these skills to a variety of sports. From our lessons, our children learn to take responsibility for their own health and fitness, many of whom also enjoy the success of competitive sports. We equip our children with the necessary skills and a love for sport. They develop the knowledge of how to live healthy lives utilising the skills and knowledge acquired through PE from physical skills to life skills such as passion and self-belief.
SEND Statement
Our physical education curriculum promotes and develops cultures and practices that include all learners. We aim to provide a sense of community and belonging and believe that educational inclusion is about equal opportunities for all learners, whatever their age, gender, ethnicity, impairment, attainment and background. When the curriculum needs adapting, to suit the needs of individual children, appropriate modifications are made.
Sports Coach
We are very lucky in school to have a sports coach, Mr Gibson. We used some of our Sports Premium fund in order to extend our PE provision. Mr Gibson works closely with the teachers to support in lessons and takes our children to sporting events and festivals. He also helps run after school clubs so that we can have a wider range of after school sports in school.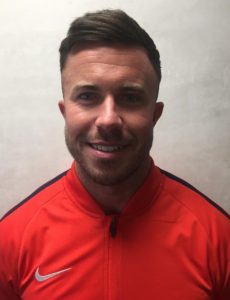 SSOC (School Sports Organising Crew)
Each year we appoint an SSOC crew for our school. These children support others within school during lunchtimes to play organised games and activities to support with childrens' teamwork, physical activity (keeping active for 60min a day) and enjoyment of physical activity. The SSOC actively engage pupils within physical opportunities through their leadership roles.
After School Clubs
We have a range of after school sports clubs that are available to our pupils including; multi skills-skills clubs
Sportsmark Award and celebrating good sports values
We are delighted to announce that we have achieved the School Games SILVER Mark Award for the 2022/23 academic year. The School Games Mark is a Government-led award scheme launched in 2012, facilitated by the Youth Sport Trust to reward schools for their commitment to the development of competition across their school and into the community, and we are delighted to have been recognised for our success. With our young people competing in local inter-school competitions this year, we are extremely proud of our pupils for their dedication to all aspects of school sport, including those young volunteers, leaders and officials who made our competitions possible. As part of our application, we were asked to fulfil criteria in the areas of participation, competition, workforce and clubs, and we are pleased that the hard work of everyone at our school has been rewarded.
Every week, we celebrate the children who have demonstrated key sports values. The children are selected for demonstrating one or more of the values during physical activity sessions or in other areas of learning and daily life.
Visitors
We welcome a variety of local clubs and sports contacts into school to provide the children with further opportunities and sessions. These include judo instructors, skipping instructors, tennis coach, cycling instructors and dance instructors.
We were also delighted and honoured to welcome paralympian, Stephen Miller MBE into school to carry out active workshops with all year groups and give an inspiring presentation to the children. The British athlete, competes in the fields of Paralympic club and discus throwing. He has won three gold, one silver, and one bronze medal in the F32/51 club throw at the Paralympics and in Paralympic F32/51 discus, he has won one bronze medal. The children were inspired by his determination, passion and self belief to overcome challenges in order to become a top athlete.
Reading Spine for Physical Education
Little People Big Dreams Books
'Giraffes can't dance' by Giles Andreae and Guy Parker-Rees
'Get up and go' by Nancy Carlton
'Oliver's vegetables' by Vivian French
'The busy body book' by Lizzy Rockwell
Daisy and the trouble with sports day by Kes Gray
'Salt in his shoes' by Deloris Jordan, Roslyn M Jordan, et al.
'Winners never quit!' by Mia Hamm
'Emmanual's dream' by Sean Qualls and Laurie Ann-Thompson
'The Breakfast Club Adventures' by Marcus Rashford and Alex Falase-Koya
'The Wonder team and the forgotten footballers' by Leah Williamson and Jordon Glover
'Flying Fergus: The best birthday bike' by Chris Hoy
'Sportopedia: Explore more than 50 sports from around the world' by Adam Skinner
'Healthy me - Exercise and play' by Katie Wooley
Culture Capital
We provide weekly engaging Physical Education lessons for all children whilst teaching the National Curriculum topics to develop their basic fundamental skills. We encourage children to develop their vocabulary within Physical Education and to demonstrate the sports values where possible. We take advantage of any opportunities to have visitors linked to participating in physical activity and sports from our local community or wider community. We also take advantage of in school and outer school competitions and within the school trust.
Useful resources and links
Key documents
Physical Education long term framework
pe long term framework 2023 2024 v2.pdf