"O

ur curriculum ensures all pupils have a combination of ambition, knowledge and attainment to fulfil their potential."
Aspirations
Our School Vision:
To create a school that enables all pupils (no matter what background or starting point) to achieve their full potential and promotes the school as a beacon within the community, where aspirations are achieved and dreams are a reality for all pupils, staff and families
Our Aspirations Vision:
Through our diverse curriculum, we inspire our children from all backgrounds to achieve and dream big. We incorporate local links to our community and give our pupils opportunites to experience real life careers, further education and cultural capital events so that they can achieve their aspirations.
Intent:
At St Helen's Primary school, we have designed our curriculum to ensure all pupils have a combination of ambition, knowledge and attainment to fulfil their potential. By giving our pupils a range of opportunities to explore careers and further education, we open their eyes and bring to life their interests, talents and hobbies, helping them to understand how they can utilise these for their future.
We aim to:
Provides opportunities that pupils may not get elsewhere
Supports pupils to understand how the skills and knowledge they gain in school will be relevant throughout their life
Identify different career paths and broaden pupils' horizons of the wider world.
At St Helen's Primary School, we ensure all pupils partake in opportunities to fulfil their ambitions and learn more about how to reach their goals. Our aim is to inspire our pupils to raise their aspirations and make a positive difference to their lives. We ensure our pupils leave our school being the best they can be in terms of outcomes, human values and team ethos.
Our curriculum is aspirational in terms of knowledge taught and learned. We aspire for our children to be knowledgeable about the world and have enhanced our curriculum to give further opportunities outside of the classroom and build cultural capital. We aim to inspire our children and give them the opportunities to experience new things, places and people in order to build their confidence and raise their self- esteem.
Our intention is to raise aspirations through careers education in our school so that all pupils learn a comprehensive range of skills and knowledge to form thoughts about what they might want to do. We aim to inspire and motivate our pupils to explore the wider world and pursue their dreams to make a difference in our communities. We believe that together we can make a difference and all of our children, regardless of their background, can be whatever they want to be with the correct support and nurturing to instil confidence and help them achieve.
Our intent to raise aspirations encompasses the local area and the importance of children being knowledgeable about home grown opportunities and what is readily available to them. Within this, we also focus on our local communities, the importance of diversity and moral values to build teamwork skills and prepare them for their next steps into secondary school and into further education, apprenticeships or careers. Our career and further education related experiences helps our children to learn about the world around them, broaden their aspirations and challenge stereotypes.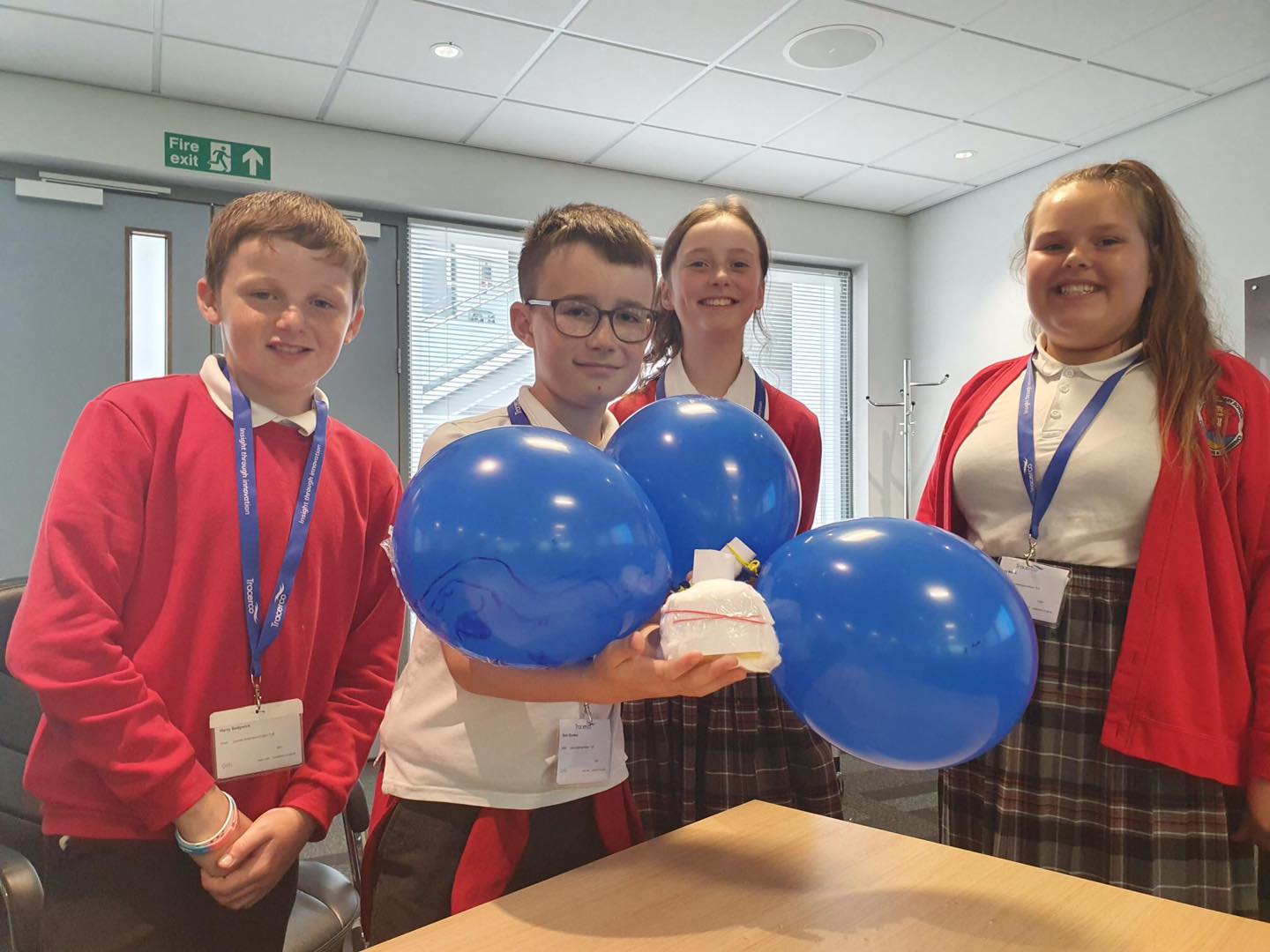 Implementation:
At St Helen's Primary School, we will raise our pupil's aspirations in various ways through a range of different opportunities.
School wide assemblies
Visits to local businesses and further education establishments
Year group focussed programmes and strategies
Transition experiences
School community programmes such as school council and ambassadors
Book fairs and carefully chosen texts to aspire and broaden pupils understand of the world.
RHE curriculum focuses
Role play,
Visitors to school
Other educational trips
Research projects and
Regional and national competitions
Impact:
Our intentions will develop the skills and confidence of children to ensure they are prepared to pursue opportunities in both education and their future employment once they have left our school.
We will raise awareness that SEND is not a barrier to reaching goals and as a school cultivate a culture of curiosity within all our children. We will provide parents and carers with the relevant information needed to support their children with their future educational and career options and give pupils the best starting points to begin to make choices about what career paths they may wish to work towards and what they need to succeed.
SEND Statement
Our curriculum promotes and develops cultures, policies and practices that include all learners. We aim to produce a sense of community and belonging and believe that educational inclusion is about equal opportunities for all learners, whatever their age, gender, ethnicity, impairment, attainment and background.
International Day of the Girl
Across school, we have been completing a competition for The Power of women to celebrate the International Day of the Girl. We looked at people who inspire us and what careers we aspire towards in the future. A competition not just for the girls but highlighting gender equality, one of the protected characteristics. An amazing range of posters, speeches, portraits and pictures. Fingers crossed
Our Power of Women Ambassadors 2023/2024
We are over the moon to announce our new Power of Women ambassadors from year five. What an amazing group! Well done year five for all of your hard work and we look forward to our ambassadors working hard with the PoW and the amazing trips they are going to go on.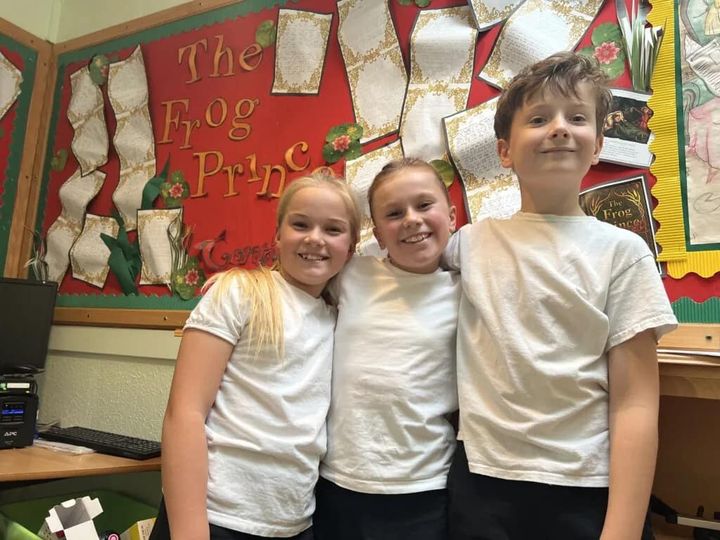 Year 6 Visit PD Ports
Year 6 had a fantastic visit to PD Ports in Middlesbrough for an exclusive trip around the port. A fantastic day challenging perceptions of careers at the port and pushing our boundaries and expectations of jobs we may look in to in the future.
POW Ambassadors 2023
Our year five Power of Women ambassadors completed their last task and attended a board meeting at Teesside University. A fantastic end to our ambassadors year showcasing the power of women! Power of Women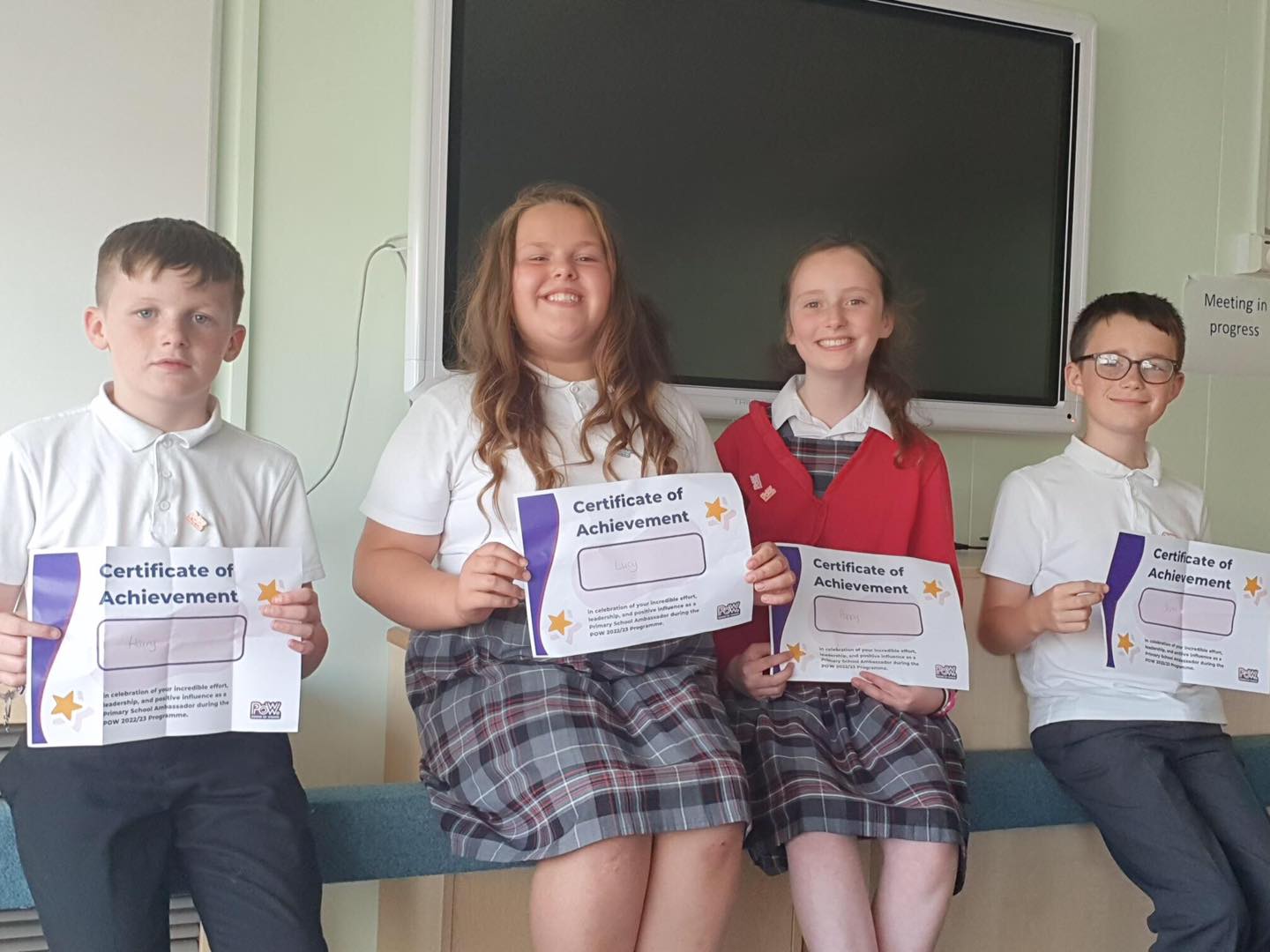 Year 6 Girls Women in Engineering
Year six girls attended a women in engineering event at Hartlepool College of Further Education. They had a wonderful time designing and investigating a range of scenarios.
#aspirations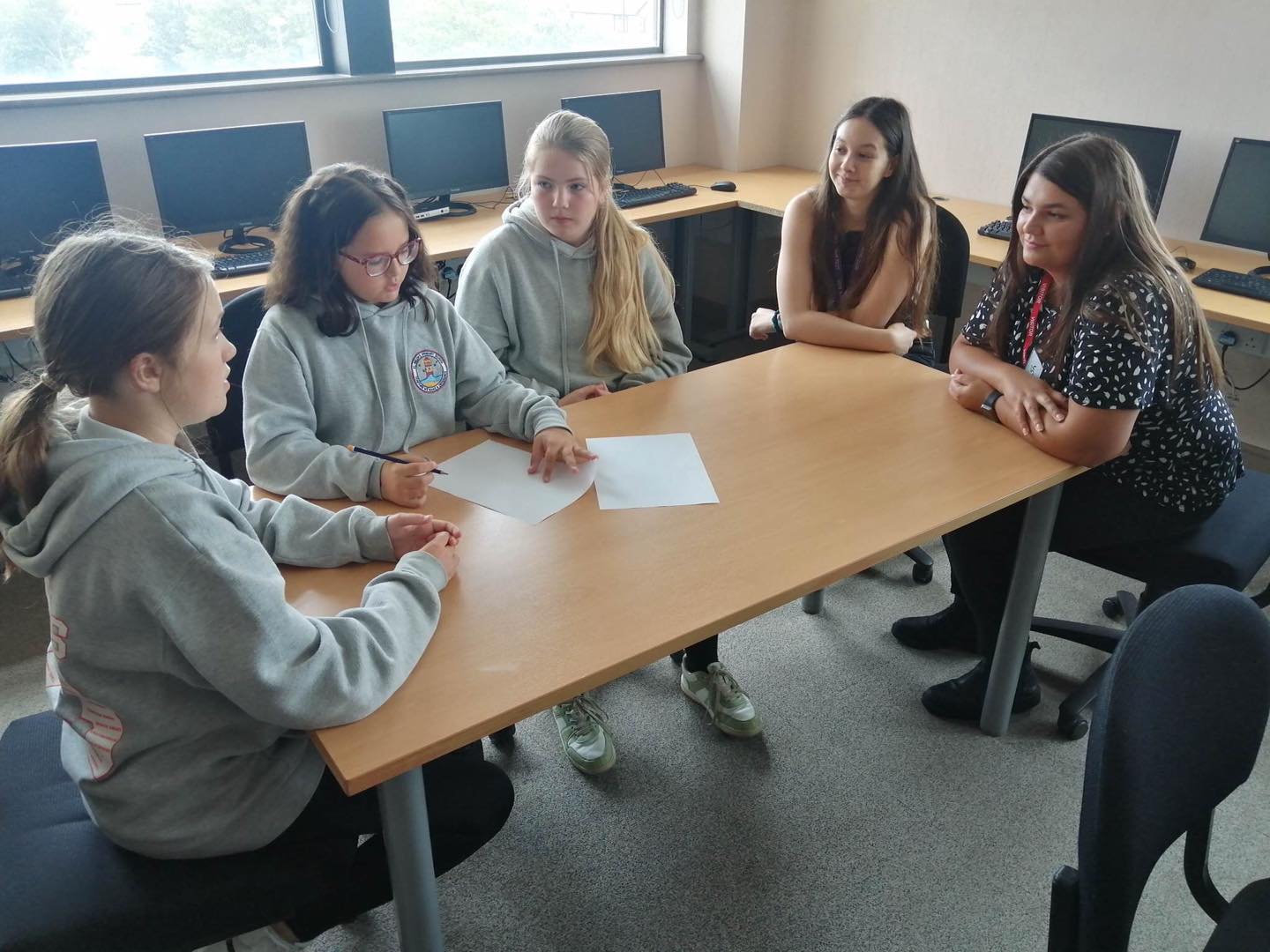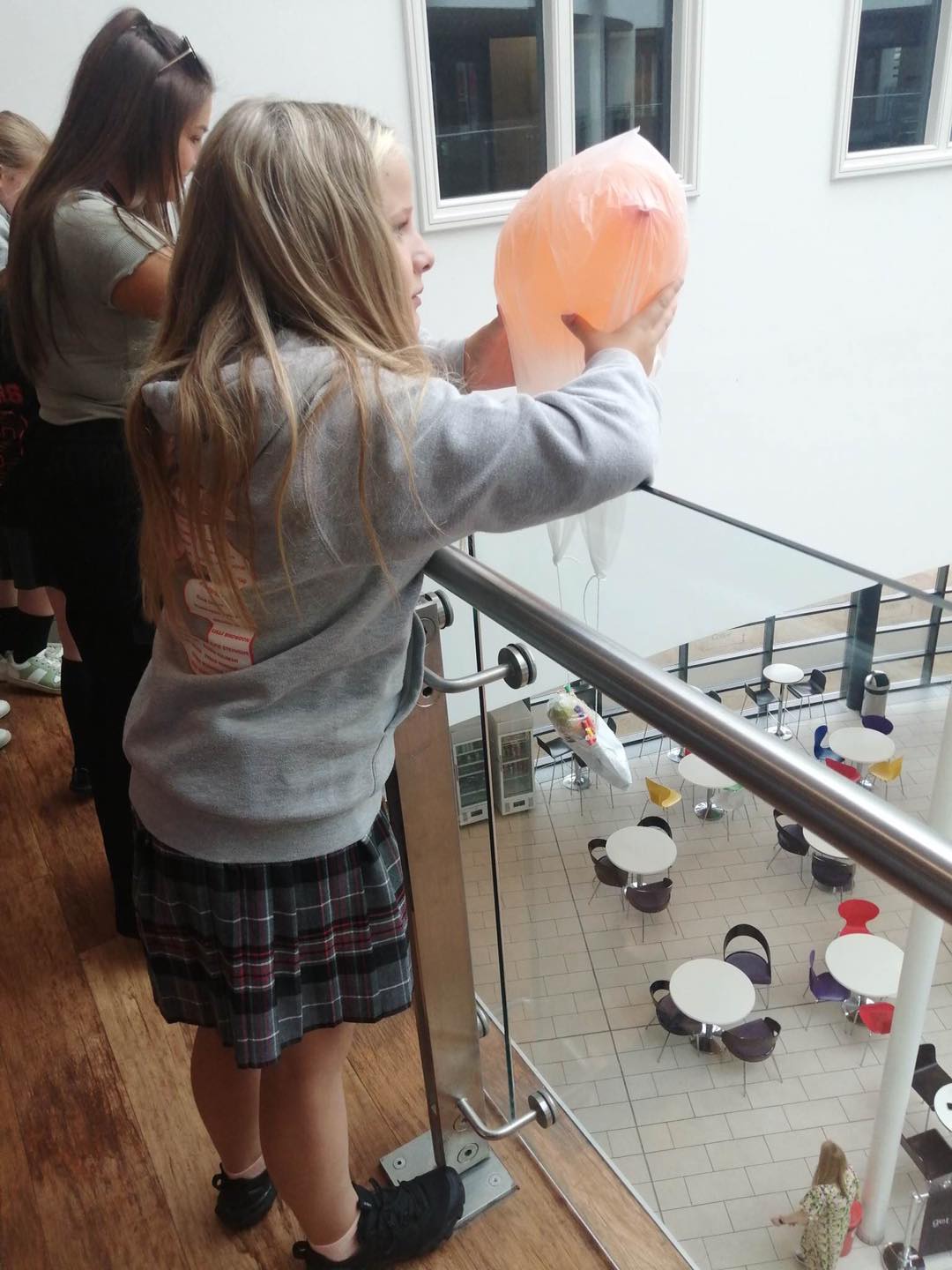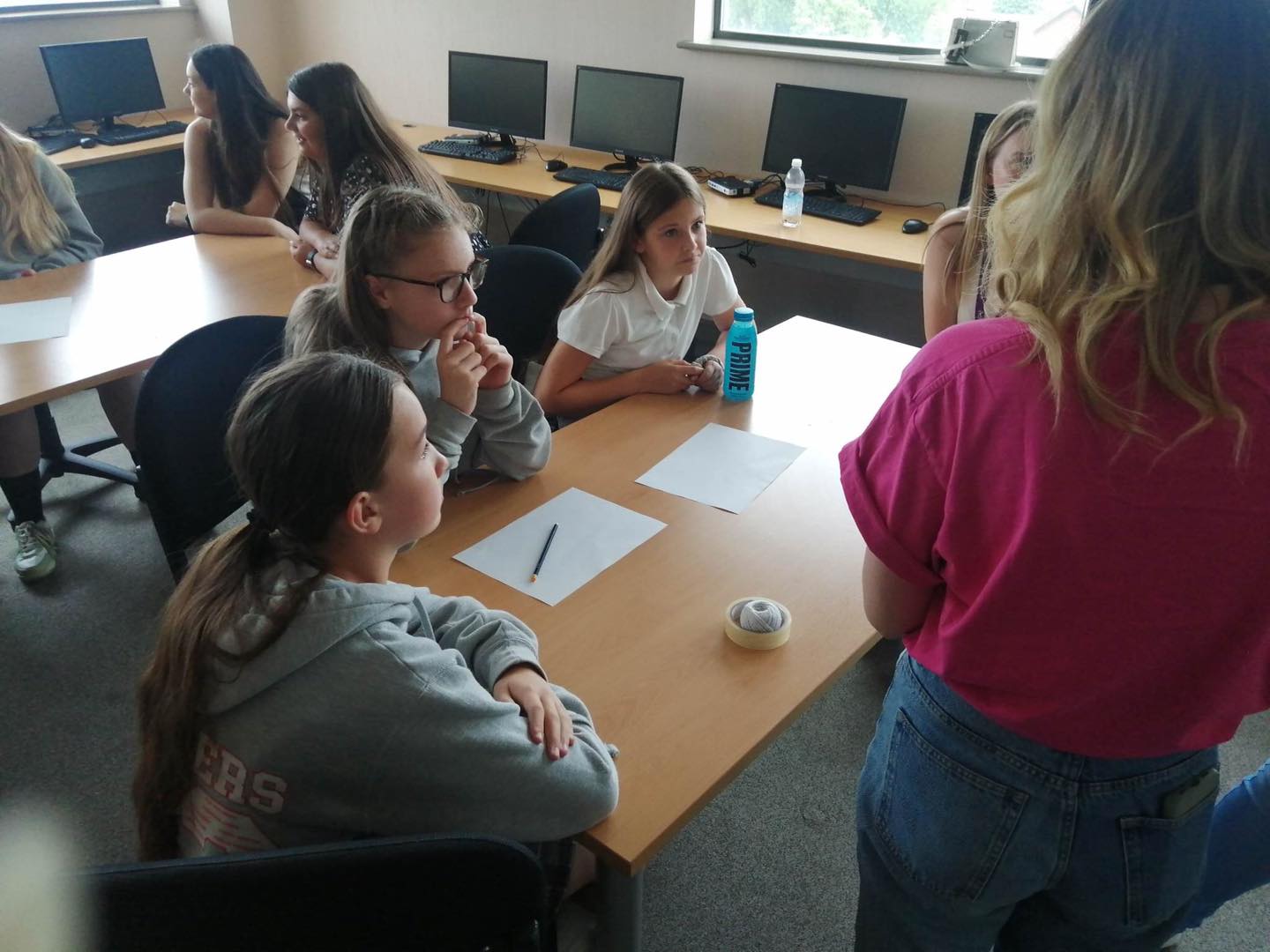 POW Tracerco Visit
Our year five Power of Women ambassadors had a wonderful day at Tracerco Measurement Technology Centre in Billingham. The children were again superb examples and role models for our school.
#aspirations
Power of Women
Tracerco, part of Johnson Matthey Plc, is a world-leading industrial technology company with over 60 years' experience. They provide companies all over the world with the insights they need to make informed decisions about their operations. Using innovative technology, they measure the unmeasurable, access the inaccessible and help solve the impossible. Their expertise allows customers to operate more productively, effectively and safely. With offices across six continents, Tracerco is a global leader with local values.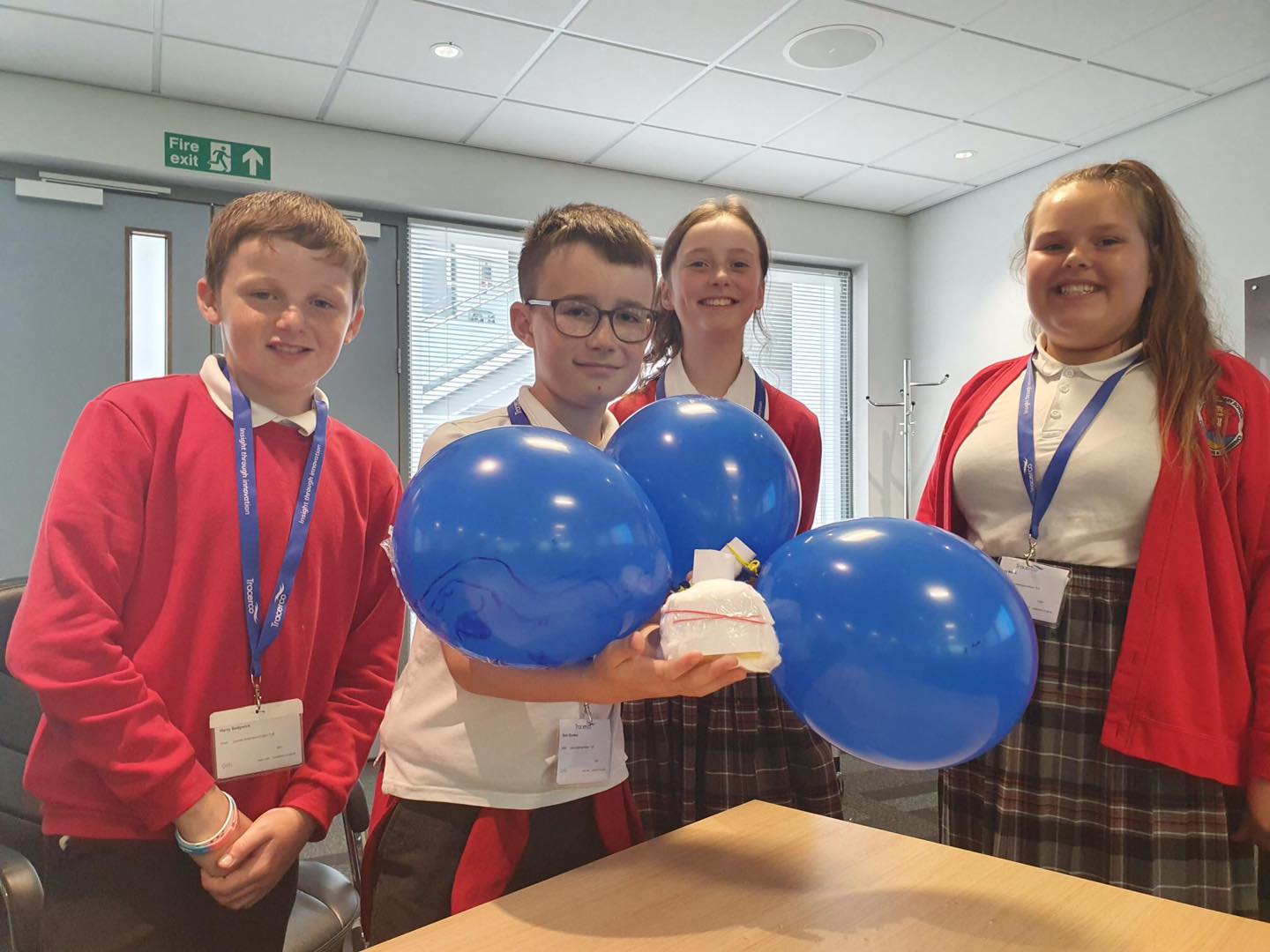 HSBC Workshops
Our fantastic workshops with HSBC bank to tell us all about: keeping our money safe, spotting a scam and how to behave with money. #raisingaspirations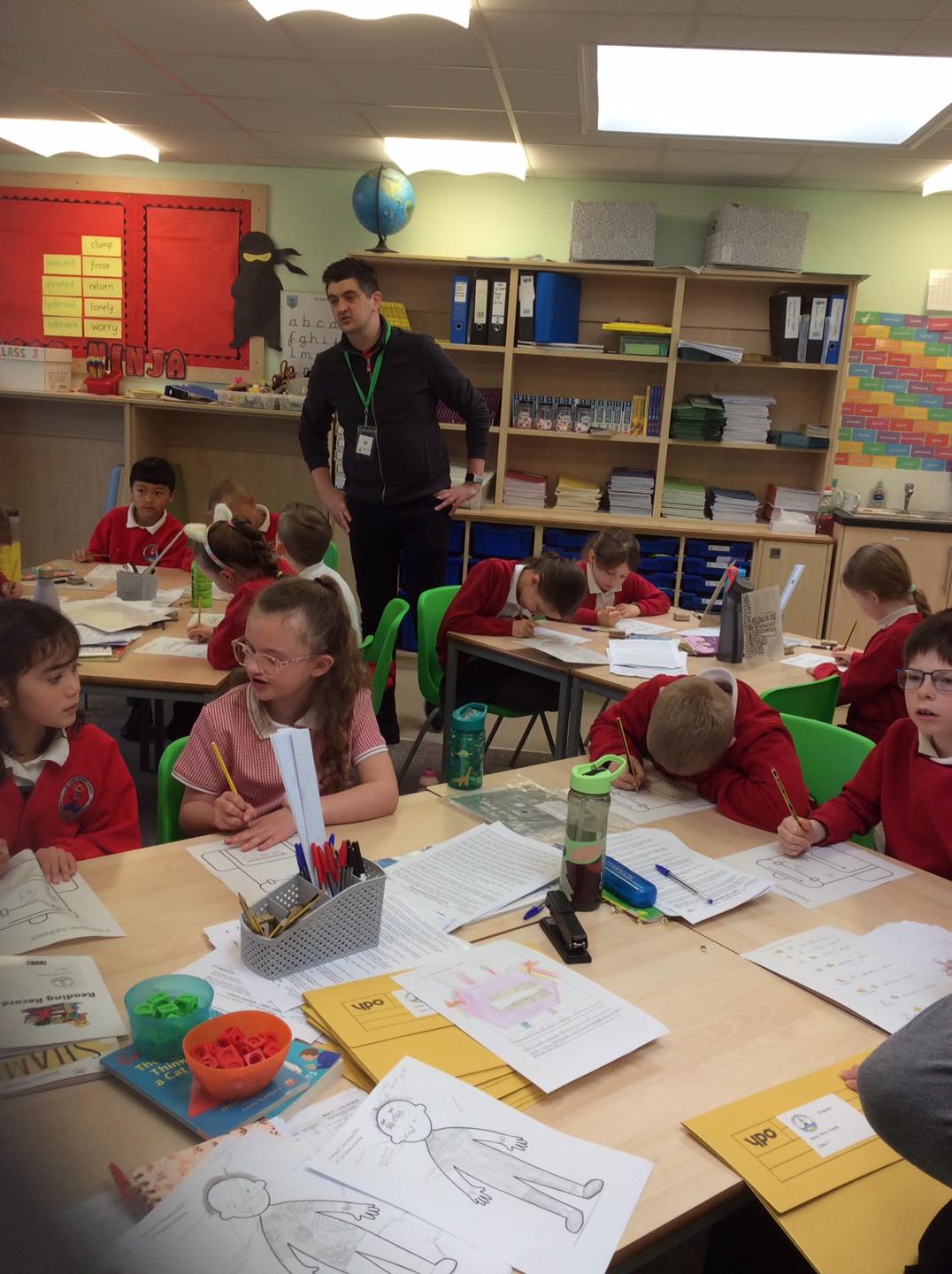 Dogs Trust
KS1 and 2 had a special visit by the Dogs Trust. We had a fantastic assembly, with some amazing acting by one of our pupils in particular. The morning was then followed up by workshops in Years 2, 3 and 4. The children learnt about how to care for dogs and how to behave around dogs correctly so we can stay safe. We also learnt about what the Dogs Trust does and some careers involved in their work. #Raisingaspirations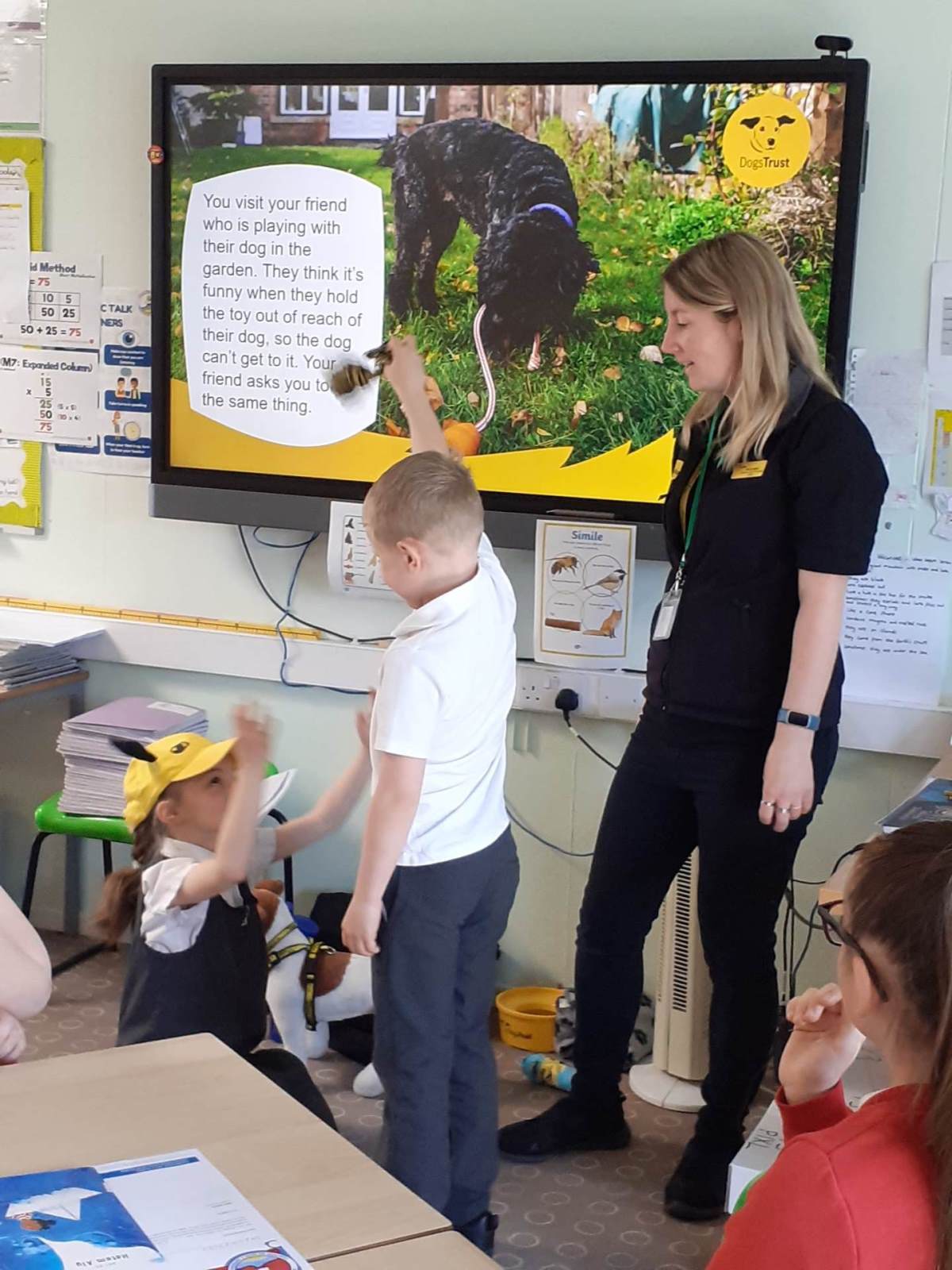 Year 5 Trip to Hartlepool College of Further Education
Our wonderful year five class visited Hartlepool College of Further Education for a morning of activities. The children were able to take part in a range of different courses and even take a look in the cockpit of an aeroplane! A fantastic morning raising aspirations and showcasing further education opportunities available to our children in the future. #Raisingaspirations
Year 5 FE Trip
Our Pupil Ambassadors helping at the Fire Station
Our Pupil Ambassadors and Student Council worked alongside the Cleveland Fire Brigade to host an Easter party for the socially isolated elderly in Hartlepool. We are so proud of their continued commitment to support our community as part of our new partnership. Together we make a difference
Year Four trip to the Theatre
Year four ventured into space and watched a production of the solar system at Durham Theatre.
East Durham College Visit
As part of National Careers week, KS2 had a great assembly from East Durham College. We learnt about different college courses linked to animals, sports, the armed forces and floristry.
National Careers Week runs from Monday 6 March to Saturday 11 March and aims to help young people to become more aware of potential careers and excited about their future.
#Raisingaspirations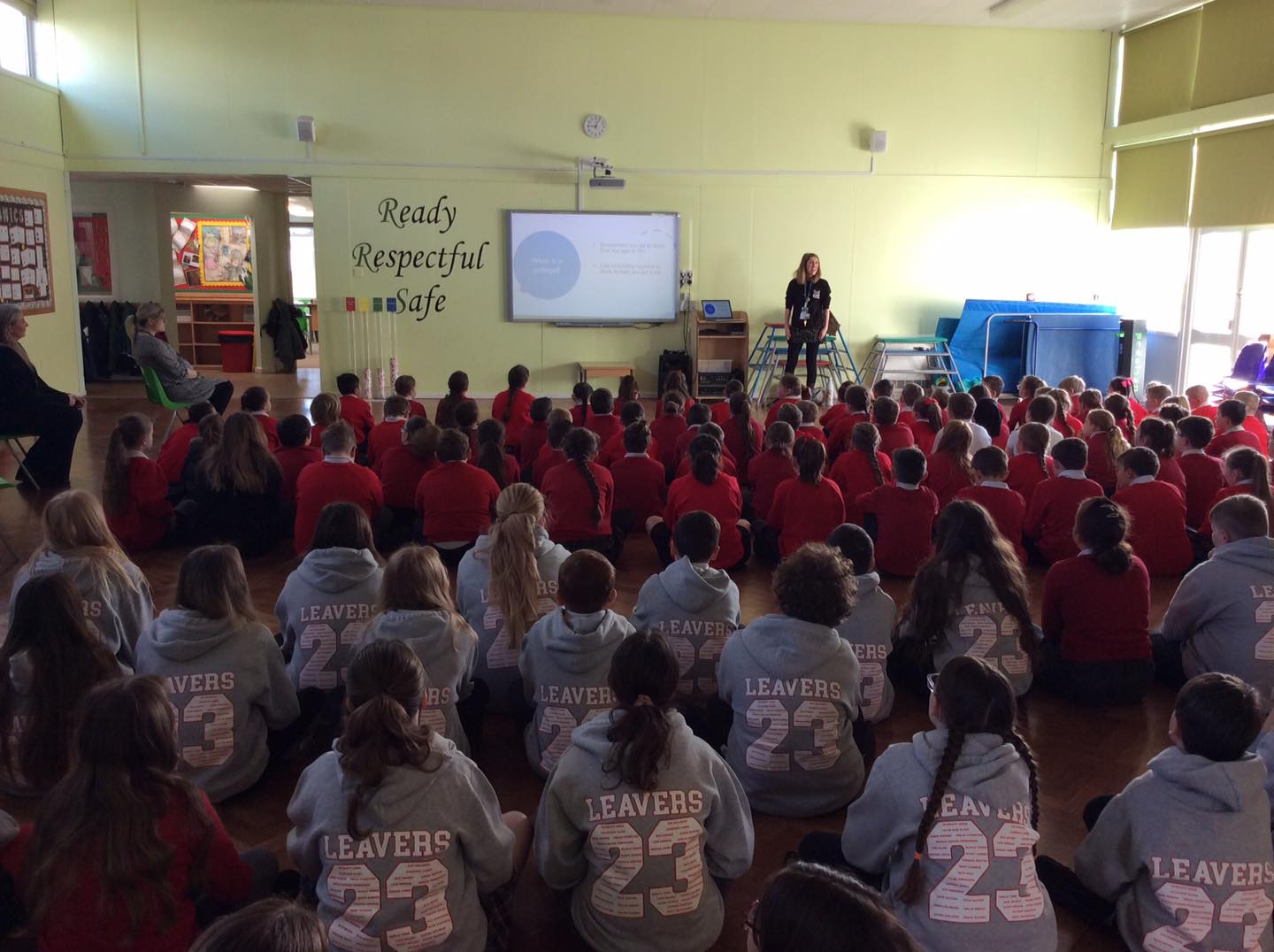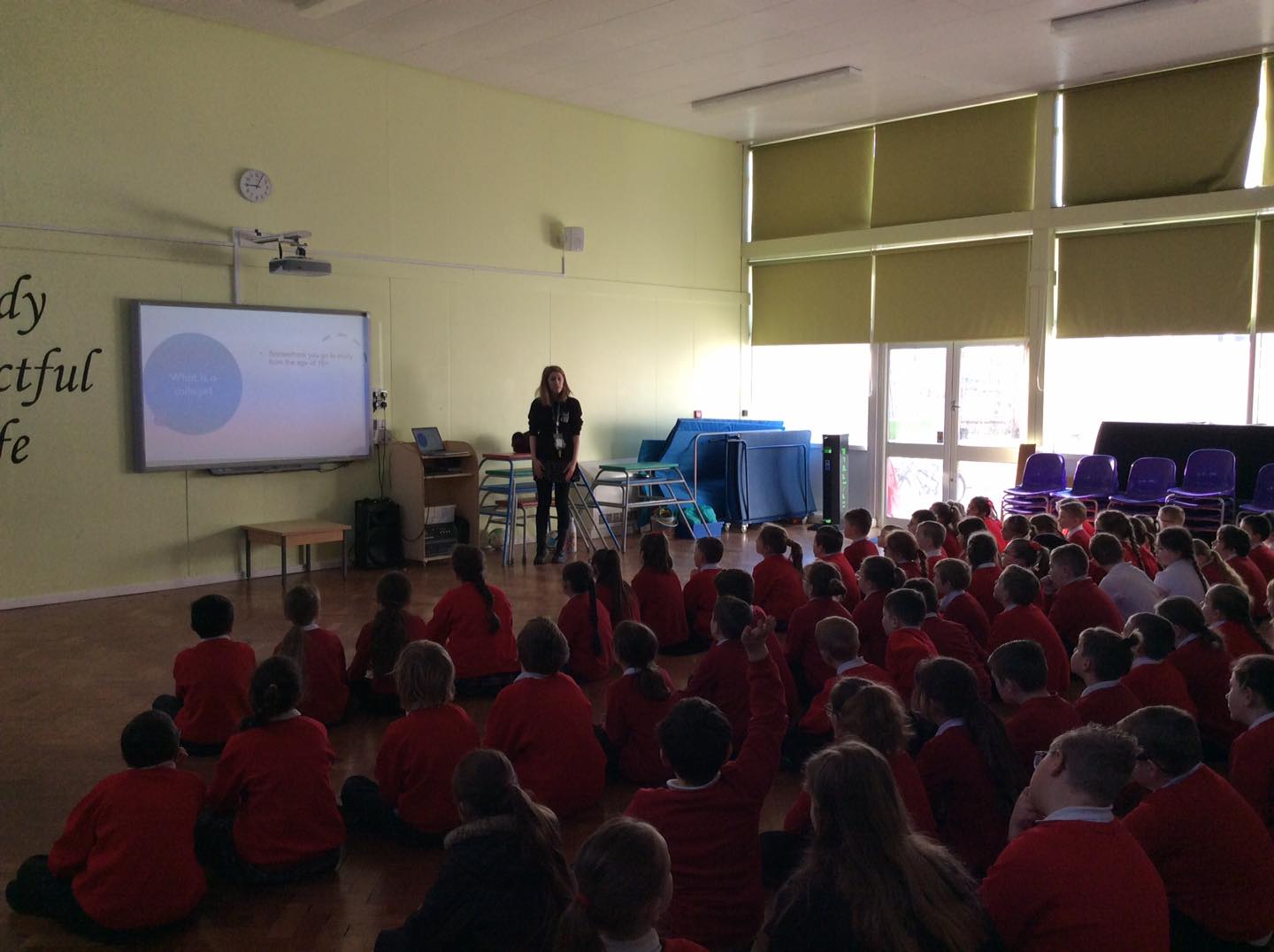 RAF Careers Assembly
KS2 had a fantastic assembly today from the RAF. We learnt about different career paths in the RAF, the sports, travel and community you can be a part of and the different routes in to specific roles. A very informative presentation and some great questions asked after! #aspirations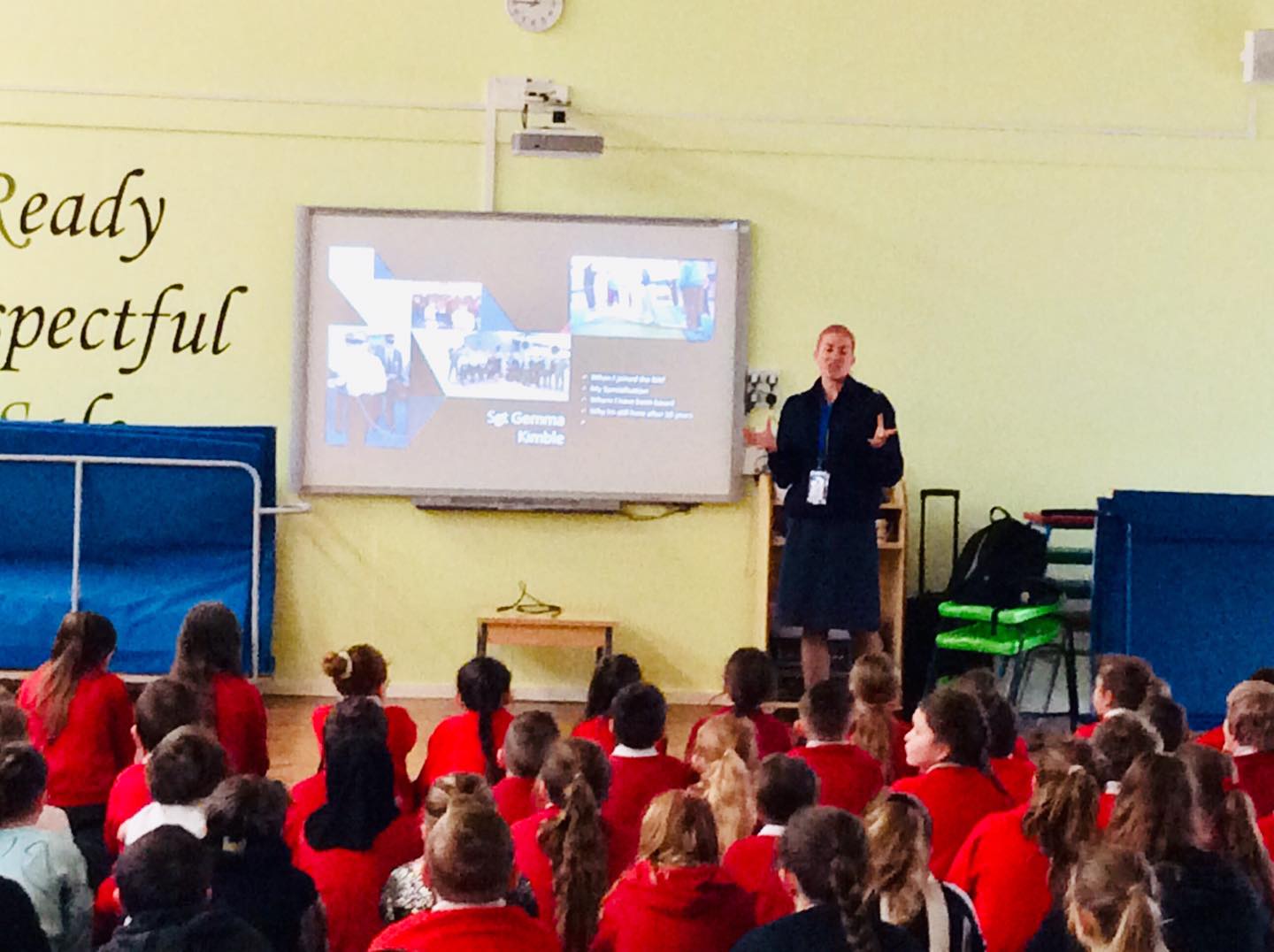 Hartlepool Sixth Form College
Today, Hartlepool Sixth From College visited to present an assembly to KS2 about college life and the types of courses they can look towards once they leave secondary school. We had some great discussions about different career paths, A-levels, vocational subjects and T-levels. An amazing assembly and very informative.
Hartlepool Sixth Form
Some of pur pupil voice quotes showcases the impact our assemblies are having.
#aspirations
"I now know what courses I want to do, I want to take sports, biology and engineering and then go to university to become a sports coach and work in academies." Jonah
" I want to go to college after seeing what it looks like!" Lola
"I like the assembly as I now know how to become an architect." Emily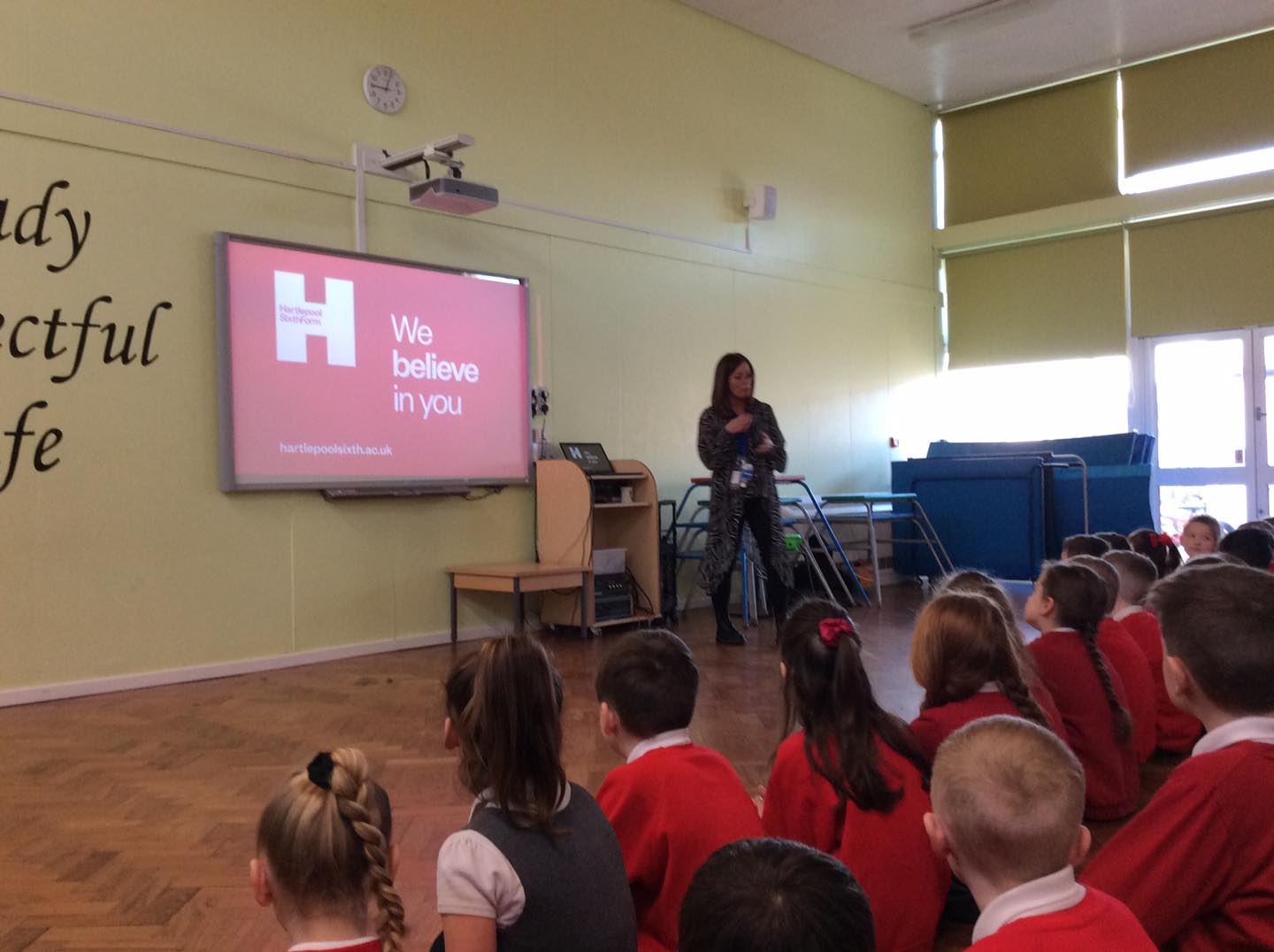 NERAP - North East Rasing Aspirations Partnership Workshops
The NERAP came in to school to work with our year 4, 5 and 6 children. The NERAP provide a programme of activity for primary age pupils from Year 2 through to Year 6 introducing university and Higher Education and building excitement around education and future options.
Their Supporting Primary workshop is delivered by a fully trained team of Higher Education Ambassadors and supported by current undergraduate students from their partner universities. The activity provides a fun, interactive introduction to university and the education journey with follow on activities:
Exploring Careers:

Pupils are introduced to exciting graduate jobs in the following areas: Science, Arts, Media, Sport and Humanities. Pupils will consider what skills and qualities they have, as well as what they are passionate about, and what career they might like to have as well as the route they might take to get there.
Design a Student:

Pupils will learn more about the different aspects of student life including studying, student accommodation, sports and societies. They will use the information they have learned to create their very own student making choices about their student based on the information they have just covered.
Design a Society:

After learning about the different clubs and societies available at university and why it might be good to be involved in societies, pupils will work on their own or in small groups to design their own society. They must think about what their society is, what events they would host, and which celebrities they would invite.
Quiz:

Why not round the session off with a quiz? Pupils will out their new knowledge to the test as they work in teams to answer university quiz questions for points.
NERAP
Police Careers
Our EYFS, KS1 and KS2 pupils were treated to an array of activities learning about different careers in the Police Force and different aspects of the roles.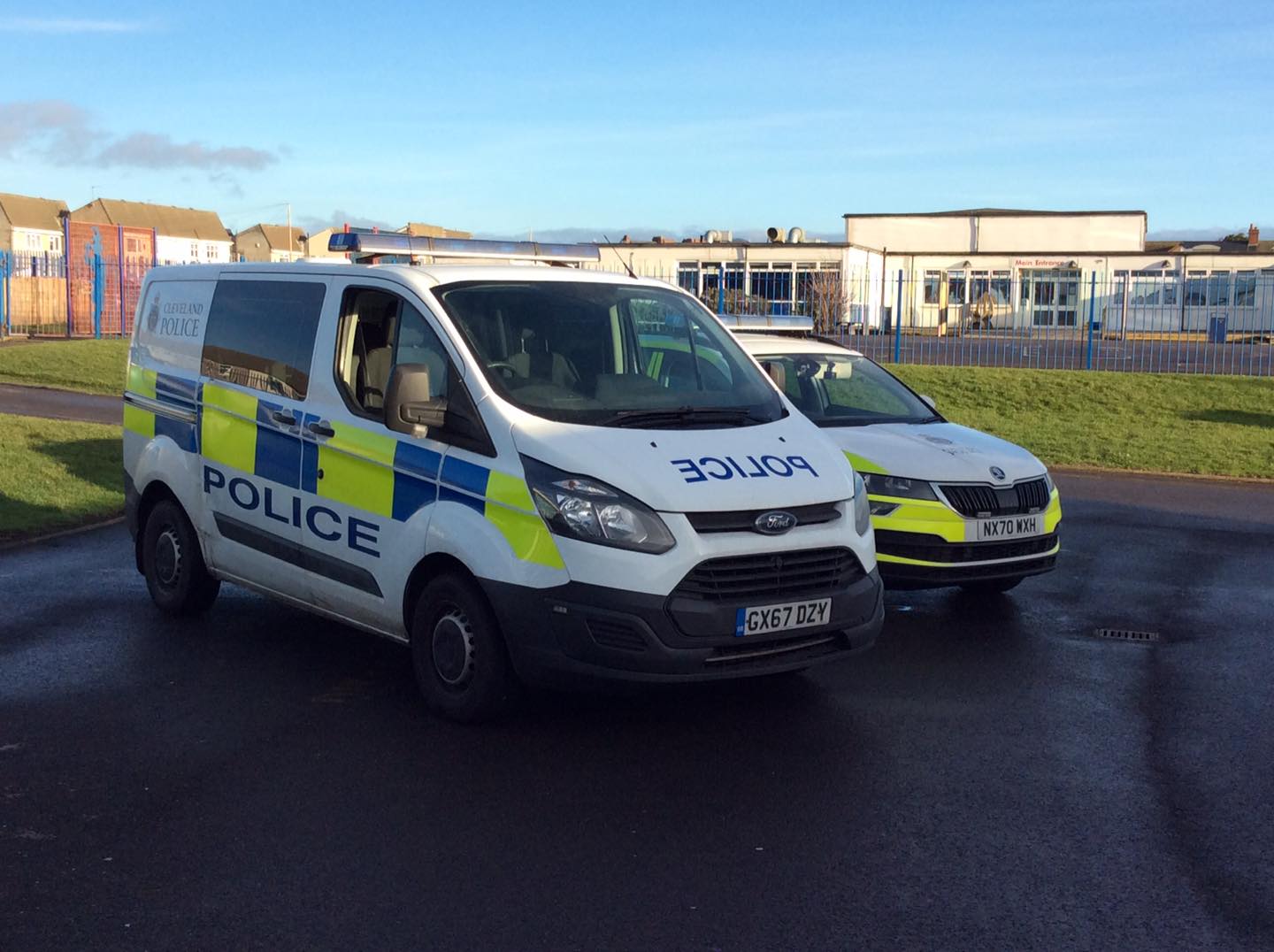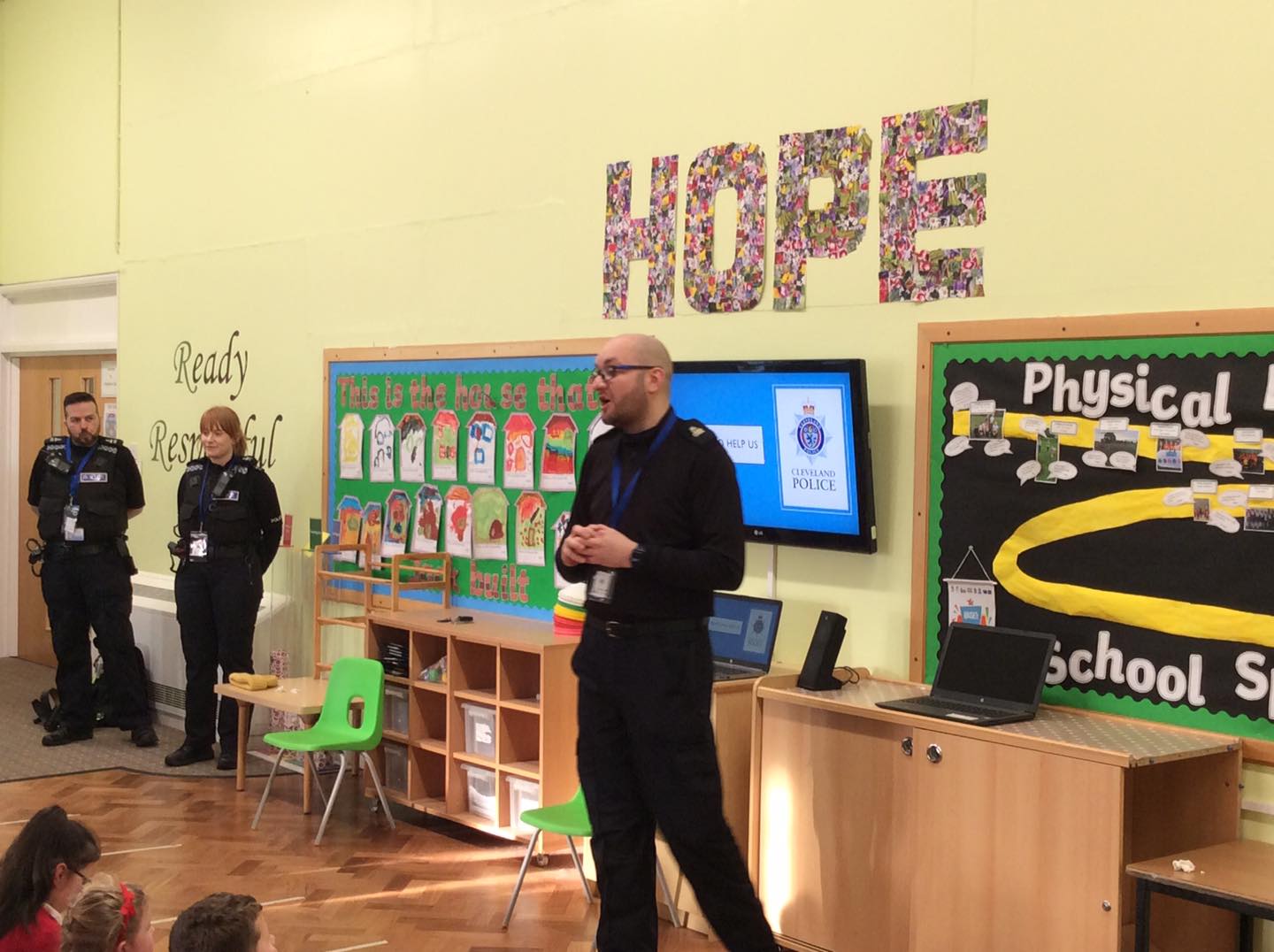 Power of Women Inspiration Day
Our Power of Women ambassadors attended a local networking event, meeting business owners, council representatives and Spark Tees Valley leaders. The aim of the session was to inspire our wonderful ambassadors, providing insight into fantastic local businesses and occupations, as well as breaking down career gender stereotypes that they may hold and generally raise ambition and aspiration.
POW inspiration day
Fire Brigade Careers Assembly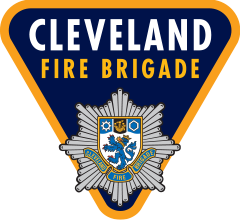 Our Fire Brigade careers assembly was a resounding success where our KS2 pupils learnt about all of the potential career paths they can take within the Fire Brigade and what steps they need to take to reach these job roles.
Oyster Restoration Workshop
Our year four children have loved taking part in an Oyster Restoration workshop with the Tees River Trust.
The workshop consisted of six main parts and involved a range of scientific skills and enquiry.
Introductions and a little info about the Tees Rivers Trust and our work and learning why oysters are so amazing.
Oyster monitoring - meeting some of our live oysters and practicing some of the monitoring skills we use in the field.
Water quality testing - using special testing kits to check how suitable our water is for oyster restoration.
Biodiversity monitoring - learning how oysters provide habitats for other creatures and assessing which animals are present on our oysters.
Discovering some of the other species of animal which live around our local coasts and identifying them using field guides.
Rockpool tank show and tell - meet some of the critters we've found at Hartlepool Headland and tell us what you know about them.
Oyster Restoration
Extra Curricular After School Clubs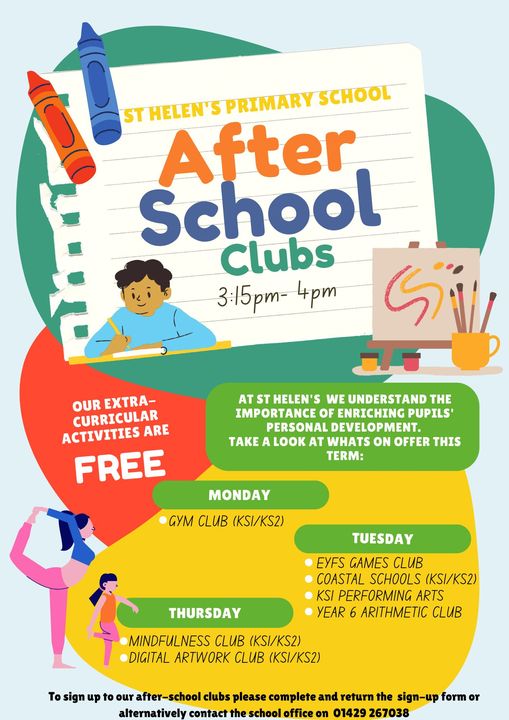 Power of Women Ambassadors
Our new Power of Women Ambassadors have been chosen. Congratulations to our new team!
https://www.sparkteesvalley.com/news/power-of-women/
Artn bytes competition 2023!
November 2022 - Our school has joined the Art Bytes national competition.
This year, year fi
ve will be taking part in the Art Bytes competition. Art Bytes is a national art and EdTech programme for primary, secondary and SEN schools, combining an inter-school art competition with a bespoke virtual gallery. It is based on 10 years experience in the North West and is proven to nurture talent, raise ambition and develop confidence, as well as support mental health and help develop vital skills for future employment.
Keep checking on our webiste for updates and future links to our onlien gallery when it is open.
Power of Women Programme
POW
Year Five Trip to FUJI Film
Digital Leaders
A huge welcome to all of our new school digital leaders.
Digital Leaders
School Council and Ambassadors
Our school ambassadors and councillors, make a huge contribution to our community and school life. Keep checking back to see what they are up to and how they are transforming our environments.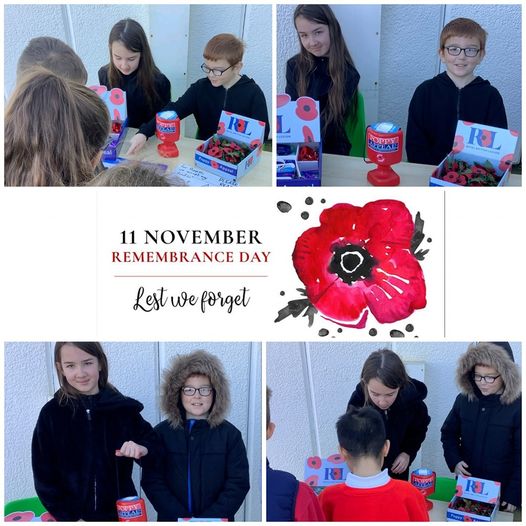 The Northern School of Art Assembly
Mini Police
Please see our Mini Police web page for more information.