Nursery - Miss Bottomley
Welcome
Welcome to Nursery. Miss Casey is the class teacher and the Teaching Assistant is Miss Hann.
Nursery is a very important year for developing both the prime and specific areas within the Early Years Foundation Stage curriculum. Phonics development is a key focus and children will be spending a lot of time developing these skills.
Should you have any questions, then Miss Casey will be available either before or after each Nursery session.
Homework
Reading
Your child will bring home a shared reading book every day. Please share the book with your child and make a comment in their reading journal. Both your child's reading book and their reading journal should be returned every morning.
Your child will bring home a "What have we been learning?" sheet each week. Please talk to your child about what they have been doing in Nursery.
Learning is Fun
In nursery, children have been practising their mark making skills.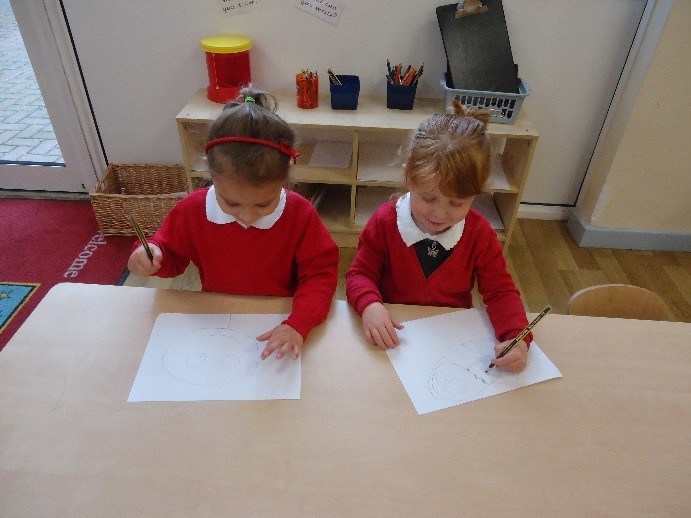 They have been building with lego.
Children have been looking at books.