Class 6 (Year 4)
Our Class
English
In English, we are reading I was a rat by Philip Pulman. This is a retelling of the story of Cinderella and we are using hot seating and role play to explore the characters.
Topic
In History and Design and Technology we are learning about the Anglo-Saxons and finding out what they believed and what they ate. We will be making bread and soup and eating like an Anglo-Saxon.
Science
In Science we are learning about States of Matter and we have been finding out about the properties of solids, liquids and gases.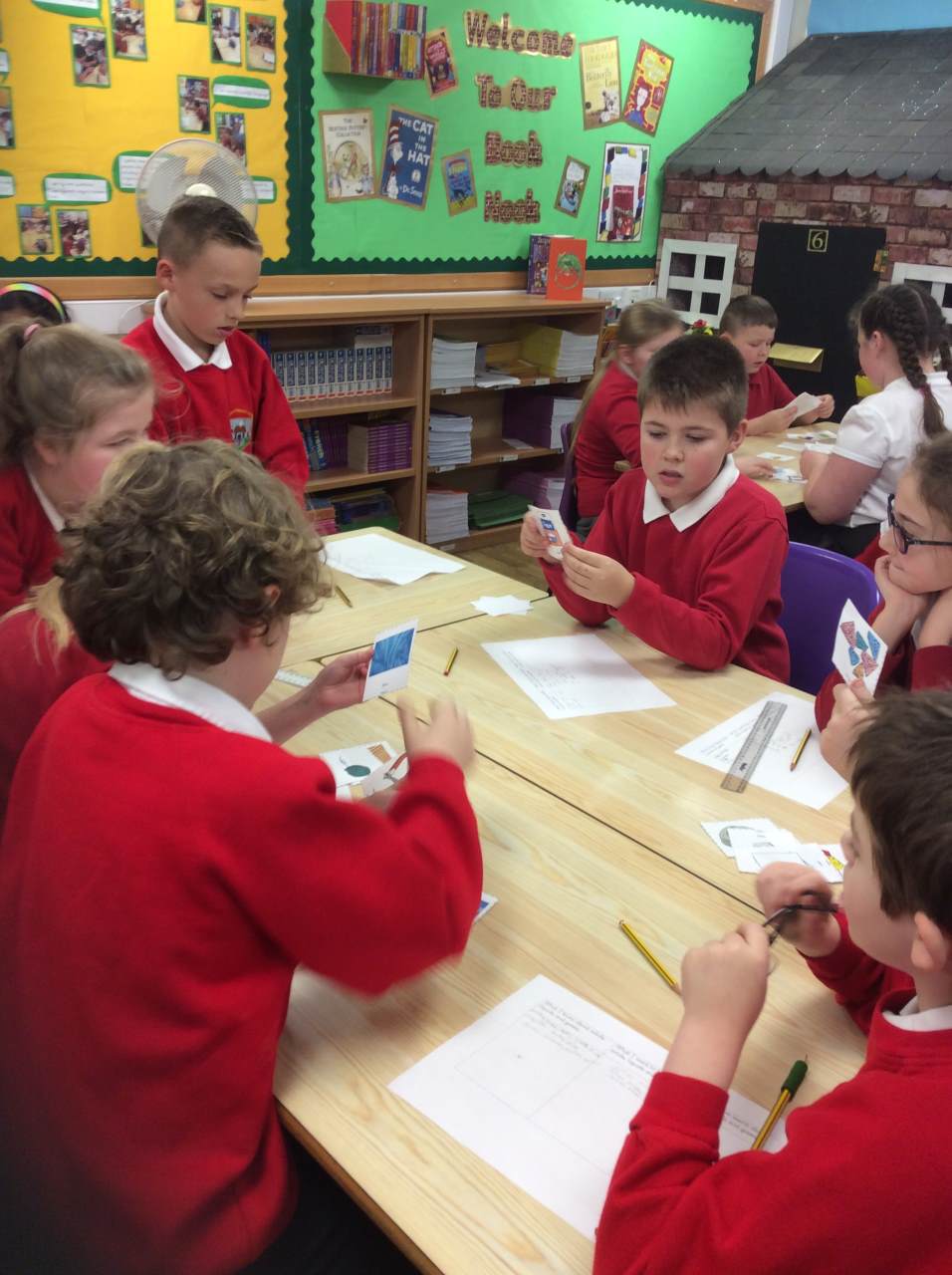 PE
Our PE lesson is on a Friday and this term we are doing gymnastics. The children will need a white T shirt, black shorts and suitable shoes.
Class Timetable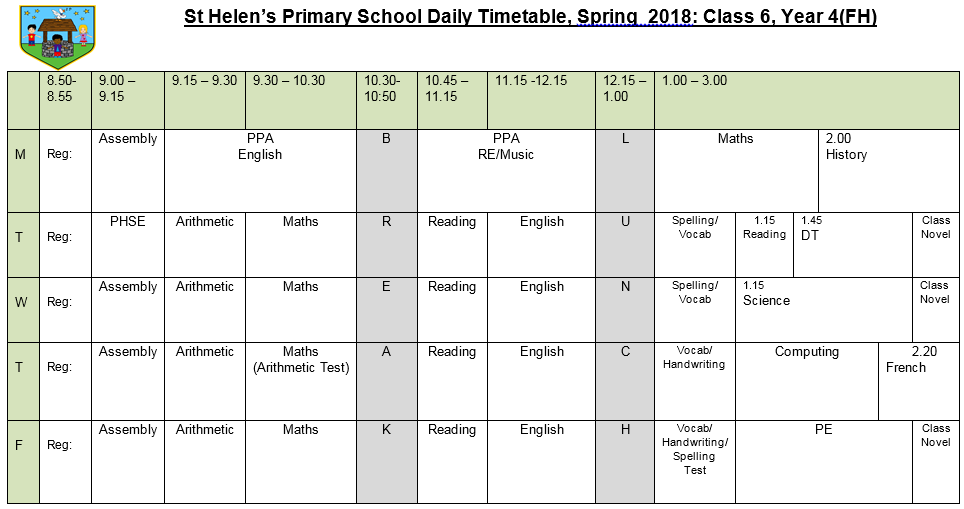 Homework
Homework is given out on a Friday to be returned by the following Wednesday.
Spellings are based on spelling rules and statutory words from the new curriculum and the children will be tested on them on a Friday.
They will also have a piece of English and Maths homework, linked to what we have been learning in class during the week.
Reading journals
All children should bring their reading book and reading journal to school every day. Please sign the journal when you have heard your child read and write a short comment.
Maths
Please practice number bonds and multiplication tables regularly.